Canadian a cappella duo FREEPLAY are heading to Adelaide Fringe for 5 concerts only and we're excited to announce that we have some double passes to give-away!
'FREEPLAY – VOICES ONLY' TOUR DATES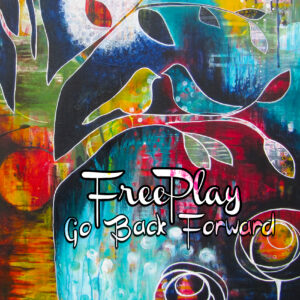 ADELAIDE FRINGE
Sunday 25 February – Thursday 1 March, 2018, 8pm
Venue: Mama Jambo, 12 Eliza St, Adelaide, 5000
(Buy Tickets)
'FREEPLAY' Ticket Give-away Competition
If you'd like to be in the running to get your hands on these highly sought after tickets then:
1) 'Like' Vocal Australia's Facebook Page
2) Complete the competition entry form below (scroll down this post)
Competition entries close 5pm AEDT on Wednesday 21 February, 2018.
Winners will be notified via email on Thursday 22 February, 2018.
About FreePlay – Voices Only
Described as "inspired eclecticism", FreePlay takes you from the concert halls of Europe, to the jazz clubs of Manhattan, to the temples of India, and back to their native Toronto, Canada… all without leaving your seat. Using nothing but their voices and innovative live-looping techniques, Dylan and Suba effortlessly cross musical boundaries to create a concert of endless variety.
Imagine Simon and Garfunkel crossed with a Bach 2-part invention… or an acrobatic jazz melody combined with ancient Indian solkattu… or an 8-part vocal arrangement created by two singers, using innovative live-looping techniques… and you'll get a glimpse of what the Duo has to offer.
Made possible with the generous support of the Ontario Arts Council.
FreePlay's Adelaide Fringe performances are in support of their new album, Go Back Forward, released Feb 2018.
About FreePlay
Dylan Bell and Suba Sankaran first met in Toronto in 1993, singing in a jazz choir at York University called "Wibijazz'n'": soon after, they started directing the choir together. At their year-end concert, Dylan and Suba performed an a cappella "director's duet," and FreePlay was born.
FreePlay's uniquely diverse concert program has taken them across Canada and around the world, with stops in Europe, Scandinavia, Africa, South Asia and the Far East… and now, Australia! Their new album is scheduled for release in January 2018. Dylan and Suba are leaders in the a cappella community and are the directors of the SING! Toronto Vocal Arts Festival.
Partners offstage as well as onstage, Dylan and Suba delight in exploring music together, and in bringing this joy to audiences worldwide.
Follow FreePlay: Website | YouTube
---
This competition has now closed.