LONDON A CAPPELLA FESTIVAL
PRESENTED BY: THE SWINGLES & IKON ARTS MANAGEMENT
KINGS PLACE, LONDON
26-28 January, 2017
For the average a cappella fan / choral nerd / anyone who enjoys singing, an a cappella festival is a highlight of the year. The opportunity to celebrate the enormous capacity of the human voice to delight, challenge, inspire and draw people together with a whole bunch of people who love it all as much as you do is immensely rewarding and awesome fun. London A Cappella Festival (LACF) was no exception to this, with a fantastic line up of acts from around the world, workshops, community events and a whole lot of singing in foyers. As an Aussie a cappella singer and fan I knew what I might be in for, but as this was my first LACF, I was excited to see how it would tie together, whether the acts would live up their reputations and how it catered for the attendees.
I purchased the festival pass, which gave me full access to all concerts and workshops for a fairly reasonable price. This included an 'exclusive' workshop with the Swingle Singers and an introductory festival welcome. This welcome was a bit of a let down unfortunately as nothing seemed to occur. Upon questioning staff (both of the venue and LACF volunteers) I was directed to the foyer area where the welcome was purportedly being held. There were a bunch of people I came to recognize as 'festival pass' holders who were milling around, but no 'welcome' ever eventuated. It's possible I missed where the location was, but given I was directed to the foyer by at least two staff members, it was disappointing to have missed this 'exclusive event'.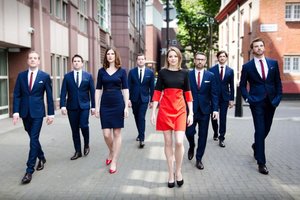 After that initial hiccup the festival progressed more smoothly, beginning with the first act of the festival, Voces8. Introduced by the Swingles, who opened the festival, the Voces8 octet performed a range of music from renaissance and contemporary classical to light jazz renditions of standards. The jazz tunes were a little hokey but still fun and masterfully sung which is what you'd expect from a predominantly classical ensemble. I cannot overstate how precise and incredibly well blended this ensemble is – easily the most controlled performers of the festival handling complex music with effortless charm.
Day Two was where the real fun began. The Swingles workshop was held for the pass holders in an intimate space where we got to be up close and personal with them. We trundled through the usual a cappella workshop motions of a general warm up, some basic singing together and a whole lot of questions face to face with the Swingles, which was really what made the workshop most useful.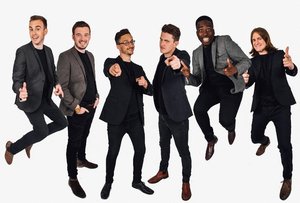 After a short break the next round of performances began with concert one kicking off with the delightful Sons of Pitches. They took a raft of popular tunes, a cappella-ised them and added boy jokes and swagger and some genuine humour. Their singing was mostly excellent with strong leads and innovative use of electronic vocal sounds, which sounded fantastic. Their weakness in part singing showed a little when they came off mic where their blend / technique wasn't hidden by drums and bass. Apart from that they had the audience with them the whole time.
Akervinder, from Sweden, were stunning in their slot as the second concert's warm up act. Ethereal, magical, fay, folky in a spot on 'serious musicians here' kind of way. There were no rough edges to this warm up act; only tight harmonies and an upfront execution of some stunningly difficult folk tune arrangements. This quartet of women had the audience literally begging for more.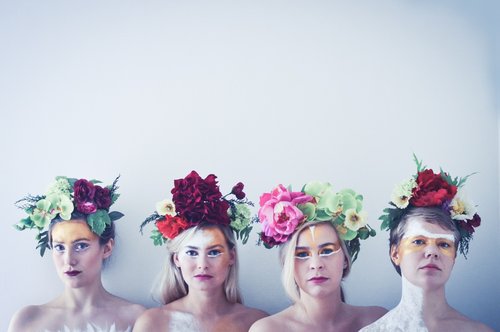 The evenings main act, Solala, are what you would expect if a few talented musicians got together, had a few beers and started singing wicked arrangements while lightly bashing Tupperware and cereal containers… except that's exactly how they started. These three men absolutely brought the house down from behind their kitchen table (yes the table was on stage – utilizing the same unwashed tablecloth as their first rehearsal, apparently…) giving off the feel of a radio talk show with less canned laughter and more delightful Swedish jokes. Their hugely entertaining set was hilarious, casual and had some wonderfully poignant moments in between banter, stories and songs. A combined number with Akervinder at the end had everyone on their feet cheering and whooping… and lining up for CDs afterwards.
LACF also has a showcase stage set-up in the foyer where groups, that missed out on being selected for a headline show, could perform. Some incredible high school groups from the USA (more on them later), local acts, and internationally flavoured vocal bands strutting their stuff were showcased in jam packed 15 minute slots before, between and after the main shows. They were mostly excellent with the sound guys doing a fab job at making the groups heard in a cathedral like foyer area. One small issue though was that the stage was right next to a venue doorway, which meant that as soon as the doors opened for the next concert, droves of people would wander right past the stage while the acts were still trying to perform. Logistically that may have been the only option but it was a little messy and distracting for the performers and audience trying to enjoy them. Luckily most attendees were considerate and kept loud chatter to a minimum during changeovers.
Day Three, the main festival day, started with a bit of a change of pace. With back-to-back workshops and concerts, it was only fair that it opened with a session on meditation with The Real Group's Katarina Henryson. I will admit at this point that I may have bumped into her, blushed, stammered my way through a hello and a mortifying gush about how she (her group) changed my life and that they are all demi gods and such and such… but as one hopes when meeting your idols she took it all with good grace (she even remembered my name on subsequent interactions. Win!) I chose to attend just three of the many workshops available on this day so as to give myself adequate space to eat lunch and still have time to enjoy the main concerts.
Workshop one was 'Swinging Vocals' by the jazzerific Accent. This group of YouTube stars formed out of a shared joy of singing hardcore jazz arrangements, most of which they write themselves. The workshop was a little vague, consisting of some audience questions, directed screen shots of arrangements and some demonstrations on how to sing flattened 3rds or raised 7ths to make a chord really tune… most of which seemed to be lost on the wider audience. What was stunning is the obvious ability and charm of the group who handled difficult pick-ups into their charts and participant queries with ease.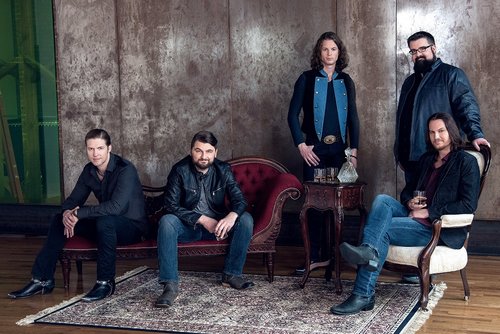 The next event was the big overseas act of the festival. Home Free were crowned the winners of 2013 season of NBC's 'The Sing Off' and have since wowed audiences across the globe with their country music inspired vocal band show. And boy what a show it was. The five blokes had us pinned against the walls both with sheer voluble output (man they can sing), and by their fans (called 'home fries') that certainly knew how to cheer, whoop, cat call and scream their adulation. While not my preferred style of music, the show had energy, power and a strange magnetic pull from their southern drawls through to the rather enticing basso profundo solos. They were hailed as, and lived up to their superstar name. One tiny nitpick is that it did really feel rather 'American' in it's blockbuster feel. A couple of the 'moments' were a tad manufactured and obvious, and the token 'he's a beatboxer, lets give him 10 minutes alone with a crowd' while fun to watch was nothing I hadn't seen before. Overall though, it certainly blew the pants off some lucky participants and gave us a thoroughly different a cappella extravaganza!
The first afternoon workshop was focused on the intriguing Voces8 Method with Paul Smith. This was an introduction to the Voces8 education package, which, while similar to a lot of vocal group oriented education deals, had a demonstrably better delivery – for students and educators alike. Sold as a 'buy the years syllabus' package, the workshop members were unknowingly taught a fair portion of the curriculum and as such it was easy to see how students could fall into the trap of learning and suddenly becoming proficient in various musical skills. The presenter Paul Smith was engaging and relaxed and managed to convey his belief in the product without being too patronising to a crowd of musicians and educators.
The final workshop was 'Maximum Impact' with J D Frizzell and the wonderful high school group OneVoice. Stars of America's Got Talent, recording artists with Sony, and workshop presenters around the globe… these kids blew my mind along with the rest of the participants. The workshop ran us through a fairly comprehensive overview of how they approached reaching a very high standard of performance – 'learn all the notes and rhythms in the first 1-2 rehearsals' through to 'unlocking the performance/emotion' before they get on stage. The workshop was engaging, fascinating and featured demonstrations from the 20 odd teenagers, who did a stellar job of jumping in and out of performing/demonstrating various facets of their arrangements and process.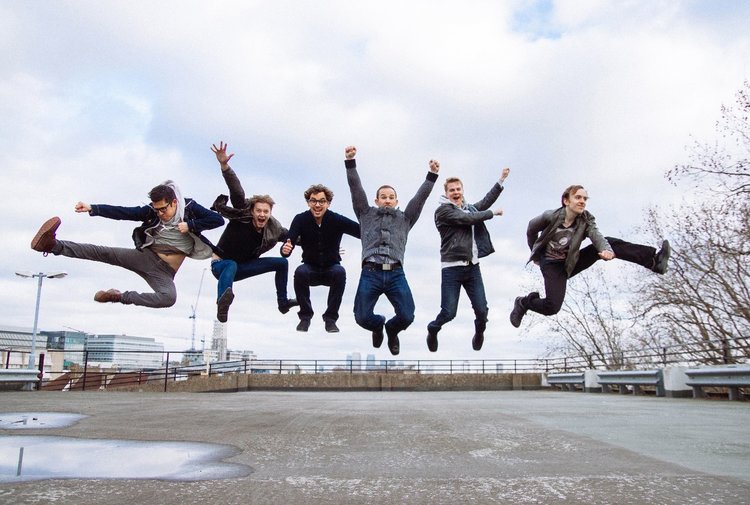 With a mixture of both excitement and sadness the evening concert dawned. Accent – the Take 6/Real Group inspired band of wunderkinds from 6 countries spanning the globe – were phenomenal. As demonstrated in their earlier workshop they have the knowledge and talent to deliver highly complex charts in a musical and entertaining manner. I particularly enjoyed their treatment of popular tunes like 'Uptown Funk' in a jazz style. Another highlight – probably my favourite of the festival – was when Jacob Collier (musical prodigy and part time a cappella YouTube star amongst his many other talents) jumped up on stage and broke all the rules of an a cappella festival by including a double bass in the tune. He played alongside Accent's smooth harmonies, even joining in on a scat battle while Jean Baptiste Craipeu handled the bass – they literally switched between singing and playing the instrument effortlessly on stage. The audience were bewitched and leapt to their feet at the end of the set.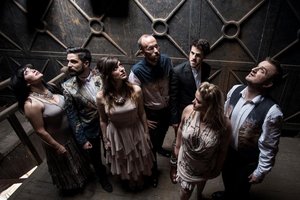 As LACF's hosts, and as one of the best established and most loved a cappella bands in the world, The Swingles headlined the festival's final concert. The concert was opened by OneVoice who sang some powerful arrangements, setting us up for the evening ahead. The Swingles smoothly modulated between stunning upbeat instrumental numbers, patter, and tear inducing ballads they held us captive over two sets of fine fine music. An interesting note was how much of the show appeared to be 'on track' – that is with an in ear backing click track or MIDI – as they demonstrated live looping triggered from the sound desk. I doubt the rest of the audience really noticed it until it was pointed out by a Swingle, but a few entries where no pitch was given, and moments when a singer could stop singing and their parts continued on gave the game away fairly early in the set. However this did not detract from the show and was, I felt, rather well handled both as a facet of performance and then the explainer given to the audience during the show. The Swingles and OneVoice joined together, along with a set of tuned glasses, for an absolutely incredible combined item – it still sends shivers down my spine thinking about it's beautiful harmonies. The concert finished with a bang and a 'surprise' inclusion of all the festival pass holders leaping to their feet most way through U2's 'In The Name of Love' singing gustily in six-part harmony (pre taught in the Friday workshop). This gave the rest of the audience permission to also leap up and join in the singing before striding out behind the on stage performers to the foyer and joining in a few more chorus's and dancing together to wrap up the show.
And then it was over. Wow what a weekend of amazing music, fantastic workshops and great direction from the staff and music teams. I had a thoroughly grand time and it was a delight to be able to see some stellar groups on stage, and then mingle with them in the foyer or at the after-party. Overall it was a great event, and delivered what it promised despite some technical hiccups near the beginning.
REVIEWER: Luke Stevenson
Luke Stevenson is a musician, composer and music educator from Melbourne, Australia. He has won multiple national awards, toured internationally with numerous ensembles (including Suade – Australia's #1 all male a cappella band), and conducted his own commissioned works for a number of ensembles, choirs and orchestras around Australia. Luke is a flexible performer and composer, having garnered experience in a wide range of styles including classical, jazz, pop, rock and funk. He is widely sought as an arranger, composer, performer, and educator, where he has been successful in implementing singing and arranging programs in schools around Australia and overseas. Currently living in London, Luke will be judging the finals for both ICCA UK and the Voice Festival UK in 2017.