ABOUT US
Who are we and what are we about?
The Vocal Australia team are just like you – vocal music nuts who want more! Our director, Amelia Alder, is a professional musician with a wealth of experience performing, recording and touring a cappella both here and abroad.
Over the years we have taken note of some of the impressive vocal music scenes overseas in the US, Europe and Asia and believe that it's only when we join forces that groups in Australia will get the recognition, exposure and opportunities they deserve.
Vocal Australia is dedicated to serving the a cappella community of Australia. We provide various resources and services for groups and individuals, and also run regular events and workshops featuring both local and international presenters. These events provide the opportunity to network with and learn from each other in a friendly and welcoming environment.
Mission Statement
To develop, grow, support and nurture the a cappella singing scene in Australia in the most efficient and effective way possible, through the production and provision of education, events and resources.
Vision Statement
Vocal Australia sees an improved and developed Australian culture and community, which embraces expression and creativity through group harmony singing.
Key Aims
To develop and promote the vocal music scene in Australia;
To connect groups and singers, fostering collaboration and competition;
To support new and established a cappella groups with musical, planning, business, touring and performing assistance;
To grow the Australian a cappella scene through education programmes in schools, universities and communities; and
To promote the best of Australia vocal music internationally.
Amelia Alder
Amelia Alder is a passionate performer, experienced and energetic music educator and vocal director. With a BMus (Hons) in Performance, a Grad.Dip.Ed (Music) and an Australian Kodaly Certificate in Music Education, Amelia has directed vocal groups at numerous schools, universities and organisations and currently teaches at Caulfield Grammar School, is a vocal tutor and conductor for the Young Voices of Melbourne.
Starting violin at three years of age with the Suzuki and Kodaly methods, Amelia has a strong association with many music associations throughout Australia. Amelia's association with the Kodaly Music Education of Australia has developed from learning it as a student, to lecturing the Teacher Training Courses for Kodaly – Victoria Branch.  Along with her performances as a sessional musician (singer, violinist and conductor), Amelia has recorded and toured extensively as a singer and vocal tutor with the following internationally acclaimed vocal groups: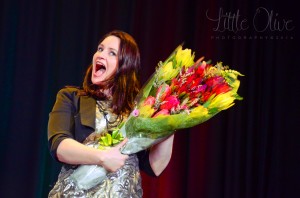 With performances on film, TV and numerous live broadcasts for radio, Amelia has recorded over 30 CDs as a singer and violinist.  For the past 15 years has also worked for Major Events Production Crews (Kerrie Hayes Productions) on over 40 shows presenting the On-Field Pre-Entertainment for major sporting events throughout Australia including the AFL Grand Final, the Grand Prix, and Stage manager for the Moomba Parade and the Commonwealth Games Arts Festival.
Amelia has completed the Soup2Nuts A Cappella Recording Course in USA with Grammy Award Winner Bill Hare and Deke Sharon, was Head Judge for the 2012 Singapore International A Cappella Competition, producer for SING 10 International A Cappella Compilation Album (CASA), was both a Nominator and a Judge for the 2013 and 2014 CARAs (International Contemporary A Cappella Recording Awards), presented a session on Global A Cappella at SoJam (CASA Festival USA) and is the Australian ambassador for CASA (Contemporary A Cappella Society of America).
Some of her experiences in the industry include:
PERFORMING HIGHLIGHTS
Take 6 International A Cappella Contest – Grand Prize Winners '10
Multiple Gold Medals at the World Choir Games '06
Extensive touring throughout Australia, Asia, America, Europe, Guatemala and South Africa
Festivals: Deutsche Sangerbund Chorfest, Taipei International Choral Festival, Prague International Music Festival, American Choral Directors Conference, Enclave International Festival, International Society of Music Educators, Festival of Voices, National Folk Festival, Port Fairy Folk Festival, ANCA Choralfest and the Commonwealth Games Opening Ceremony.
SESSIONAL SINGER / MUSICIAN
Universal Pictures Australia – Pitch Perfect 2 – promotional 'singing TV billboards' – Singer, Composer ('15)
Universal Pictures Australia and Channel 7 – cross promotion package for Pitch Perfect 2 – Singer ('15)
Mardi Lumsden and the Rising Seas: Tours: QLD, VIC, NSW – Violin / Vocals ('07-'09)
Ooolation – Singer and Assistant Voice Leader: Tours:  TAS, VIC ('11)
Hayley Clare – Backing Vocals ('09-'10)
Zerafina Zara – Backing Vocals / Violin ('10-'12)
Claire Patti – Backing Vocals / Fiddle ('11)
Harambee – Alto and Committee Member ('05)
Violin – (Pit Orchestras) Various shows ('97-NOW)
Melbourne Theatre Company: 'The Sisters Rosenweig' – Vocals for 'Cliff Clefs' A Cappella Group for Production ('94)
MUSIC EDUCATOR / CONDUCTOR 
Please GET IN TOUCH if you'd like to be involved with future Vocal Australia projects.